USB Lock RP Datasheet Summary
USB Lock RP is a powerful USB device control software designed for enterprise use.
It provides centralized management of USB devices, protecting computers from potential threats and data loss.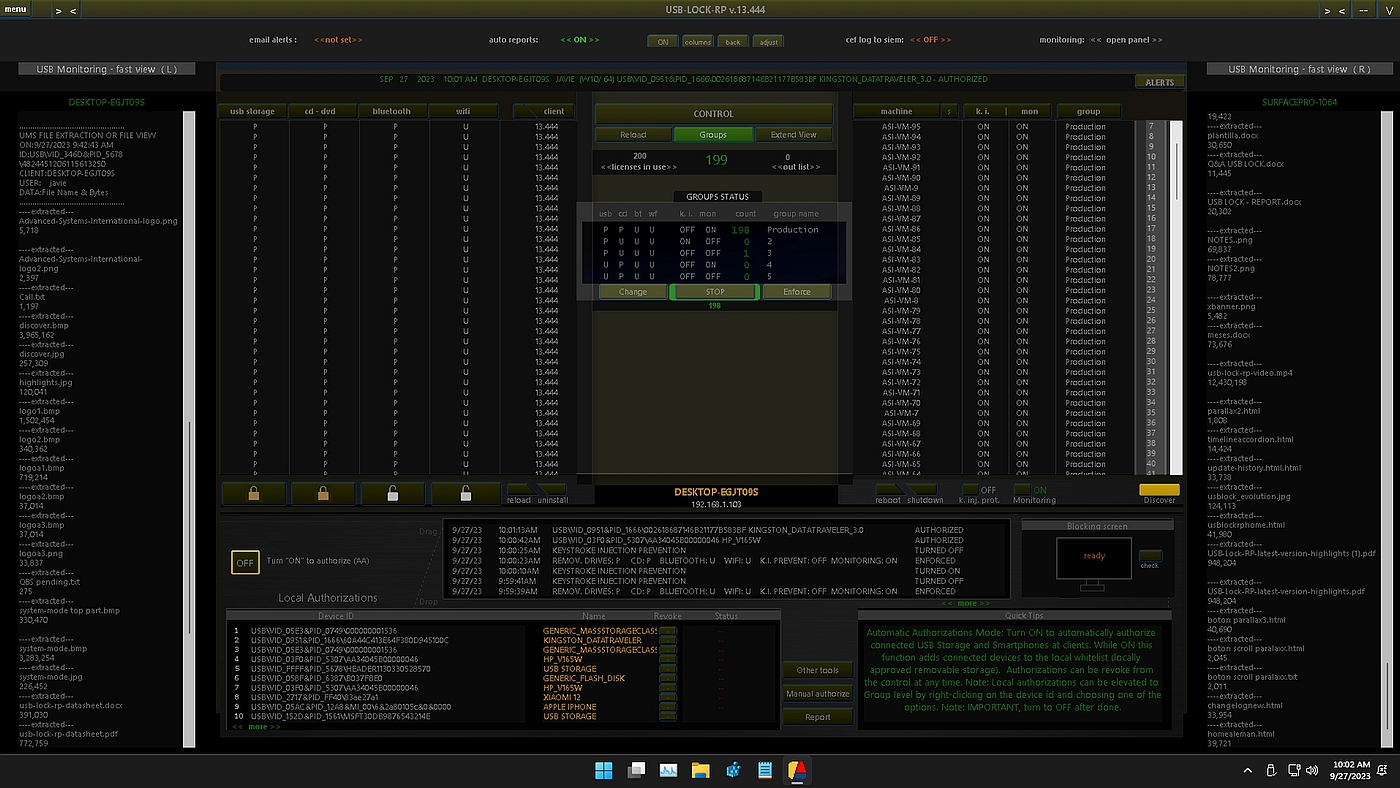 Key Features:
Centrally Managed
Real-time Control
Whitelisting and Monitoring
Automatic Authorization Mode
see more
Benefits:
Data Loss Prevention (DLP)
Prevents Malware Infections
Compliance with Policies
Permanent Licensing Model
Requirements:
Network TCP/IP
Windows Operating Systems
How to Use:
Install the software on your network.
Authorize specific USB devices.
Enjoy secure USB management.
Download the functional DEMO or request a small set licensed as Proof-of-Concept to your organization.
Test how USB Lock Software manages USB ports and devices access to endpoints for free.
The Advanced Systems Team invites you to explore USB Lock RP and enhance the security of your network.